They found themselves in an empty world…
Join us on The PikeCast as Cassie, Becca, and Cooper spend some time with teenage suicide, abortion, and revenge! Whisper of Death presents a picture of an empty world, filled only with you, your boyfriend, and some people you know from school. And a witch (or something) who wants to torture you (for some reason). Come along as we talk Whisper of Death!
ALL THE PEOPLE HAD VANISHED.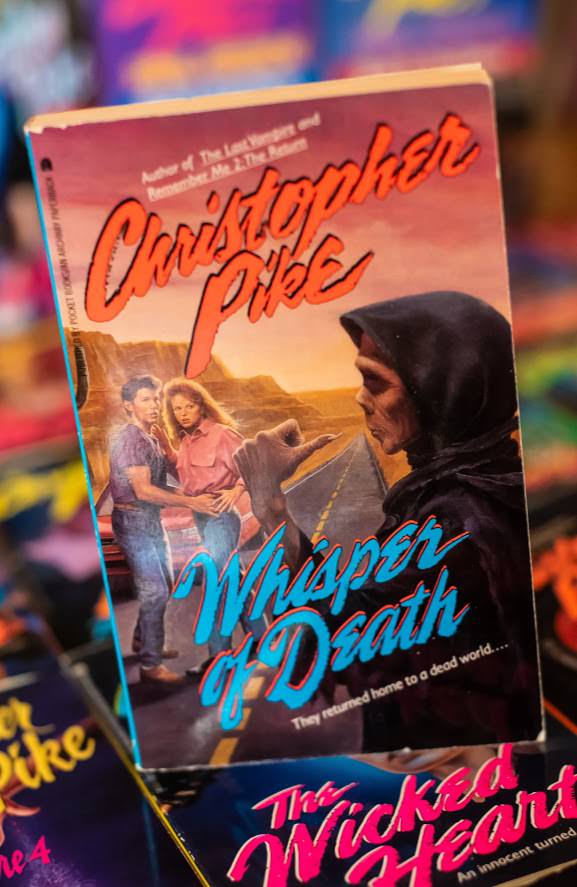 Roxanne and Pepper are a teenage couple with problems. They leave their small town for a weekend to try and solve them. They don't really succeed, and when they return home they find their town empty.
They call other towns.
They find the whole world empty.
But eventually they discover three other Kids their Age who are still alive in the town. They cannot imagine why the five of them seem to be the only ones left of the entire human race. They have only one thing in common. They were each directly or indirectly involved in the death of Betty Sue – the plain, shy girl who committed suicide only a short time ago. Betty Sue – the quiet, brilliant girl who wrote short stories about each of them. Stories of hate, of revenge, of death in a dead world.
It makes them wonder who Betty Sue really was.
Or what Betty Sue was.

Claire C. Holland is a poet and writer from Philadelphia, currently living in Los Angeles. She has been a freelance writer for more than ten years, writing primarily about film, politics, and the law. Her debut book of poetry, I Am Not Your Final Girl, is out now.