"Why couldn't we go to the moon like normal kids?"
The Pikers tackle their first pure sci-fi novel from Christopher Pike, 1986's The Tachyon Web. They're joined by frequent Cooper collaborator Ginger Bentham to dig into this early work featuring young folks flaunting all the rules and joyriding through space to get some sweet alien love.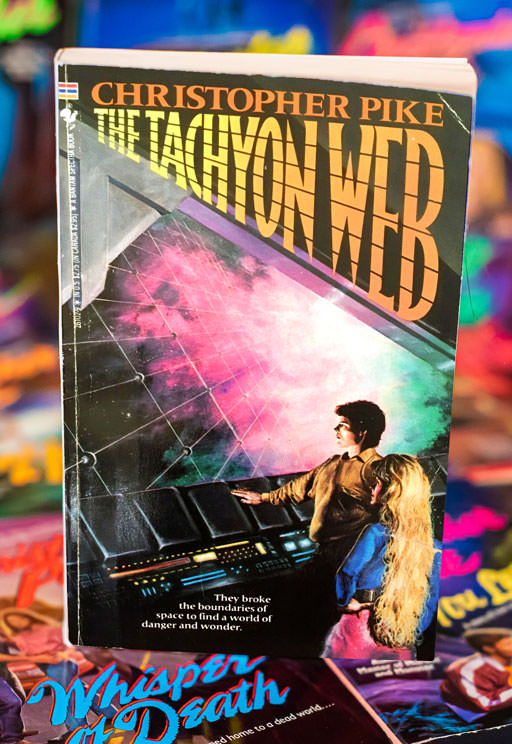 They did it for kicks.
Five young thrill-seekers in a stolen spaceship on a joy-ride to the stars.
But one of them had a more dangerous plan–to blast beyond the Tachyon Web, the iron boundary that barred mankind from the worlds beyond.
There they found danger, excitement, and heart-stopping adventure. And, on a strange alien world, one of them would also find love.
Ginger Bentham is the co-host of Life on the Swingset and Intellectual Foreplay. She is a relationship revolutionary and nerdy sexcation provocateur with a mystic twist. You'll most often find her meditating, sweating to a Madonna playlist, or recruiting for the Clitorati Heretic Society.