Joe Lipsett, The PikeCast's first guest from way back in episode one, returns to discuss another return, that of Christopher Pike's Last Vampire Alisa Perne / Sita. The 'Cast is thrilled that this sequel provides a far better follow-up than the last episode, and continues Sequel September in style.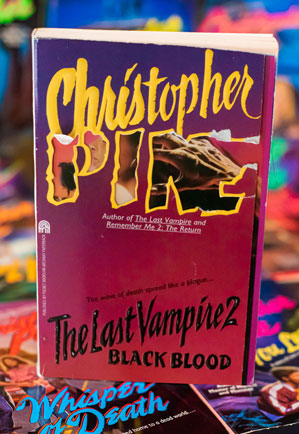 Where had the new vampires come from?
Alisa and her partner, Ray, thought that they were the last vampires.
Suddenly, however, in one area of the United States, there is a series of brutal murders that can only be the work of other vampires.
Who created these creatures?
How can they be stopped?
Joe Lipsett is a freelance film critic with bylines in Bloody Disgusting, Anatomy of a Scream, Grim Magazine and a bunch of other sites. He is the co-host of two podcasts: Horror Queers, which considers horror movies through a queer lens, and Hazel & Katniss & Harry & Starr, which explores film and television adaptations of young adult literature.