We were conditioned in the void.
Author Hailey Piper joins The PikeCast to deconstruct Christopher Pike's batshit crazy 1995 adult novel The Cold One. With so many characters, plot twists, horrifying revelations, gruesome murders, and of course, a healthy amount of Hindu mysticism, this book is both unlike any we've done before, and also a clear result from everything that has come before.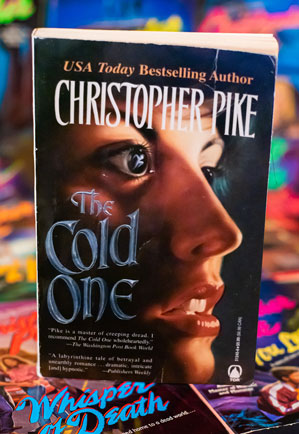 In The Cold One, Christopher Pike creates a villain whose soft touch can wither a person's soul, whose great beauty conceals a black heart, and whose breath carries death in every exhalation.
An emotionless being of great and ancient evil, the Cold One exists only to destroy mankind.

Hailey Piper is the author of several horror books, such as The Worm and His Kings, The Possession of Natalie Glasgow, Benny Rose the Cannibal King, Queen of Teeth, and most recently her short story collection Unfortunate Elements of My Anatomy. She's a member of the Horror Writers Association, with short fiction appearing in Dark Matter Magazine, The Arcanist, and Year's Best Hardcore Horror. She lives with her wife in Maryland.