We're Having Science for Breakfast!
Pike superfan Danielle Sepulveres rejoins The Pikecast to dig into Christopher Pike's 1990 novel See You Later, one of the most streamlined Pike books ever, with only eight characters (who really are only four). We lament the lack of space vampires or ancient lizards, and cringe at how prescient the nuclear war plot is.
And check out The Dark Half video game here: https://www.youtube.com/watch?v=wJ_wzwsiviU&ab_channel=Stormspirit86
He fell in love with the right girl at the wrong time.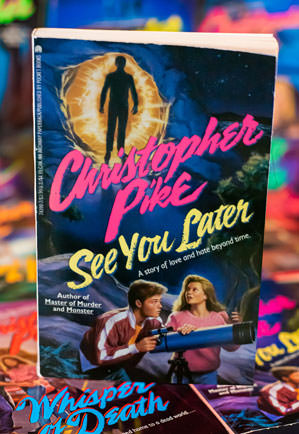 Mark has just graduated from high school and has just fallen in love for the first time. The girl's name is Becky. Unfortunately for Mark, Becky has a boyfriend. Mark tries his best, but he is unable to win Becky for himself.
Then Mark meets a young couple: Vincent and Kara. Both look extremely familiar to him, although he could swear he's never seen them before. They quickly become good friends. Kara does not want Mark to give up on Becky. In fact, Kara is obsessed that Mark and Becky get together. Kara comes up with an elaborate scheme to break up Becky and her boyfriend. Mark thinks the scheme cruel. He tries to stop Kara. He doesn't succeed. Suddenly Becky is a free woman, and Mark can't help but ask her out on a date.
Then things start to get very strange. An evil man appears out of nowhere. Somebody is kidnapped. Somebody is tortured. Kara knows what is happening but she refuses to talk. She has good reason not to, for no one would believe the story she has to tell.
But in the end Mark does believe her, when all he loves appears to be lost and the world stands on the verge of destruction.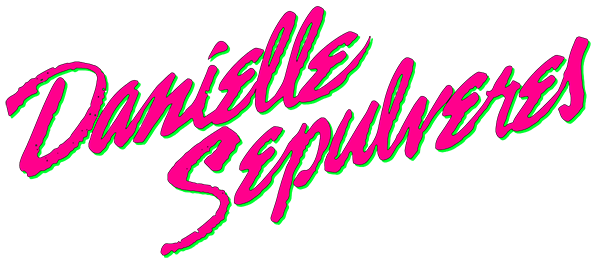 Freelance writer mostly covering entertainment, pop culture, women's health and relationships. A Christopher Pike superfan who thinks about Whisper of Death and Remember Me at least twice a week. Loves TV, movies and baseball, specifically the Mets. Is on a lifelong quest to bring back the VH-1 show Pop-Up Video.