Far more dynamic mammary glands…
The Pikers are joined by JJ Ranvier to discuss Christopher Pike's 1989 wacky tale of death, regret, scavenger hunts, and lizard people: Scavenger Hunt. It's a wild ride that takes us from bizarre liminal space churches, to deserts with purple lizards, to incestual ice cream eating, to true cosmic horror.
The hunt was on…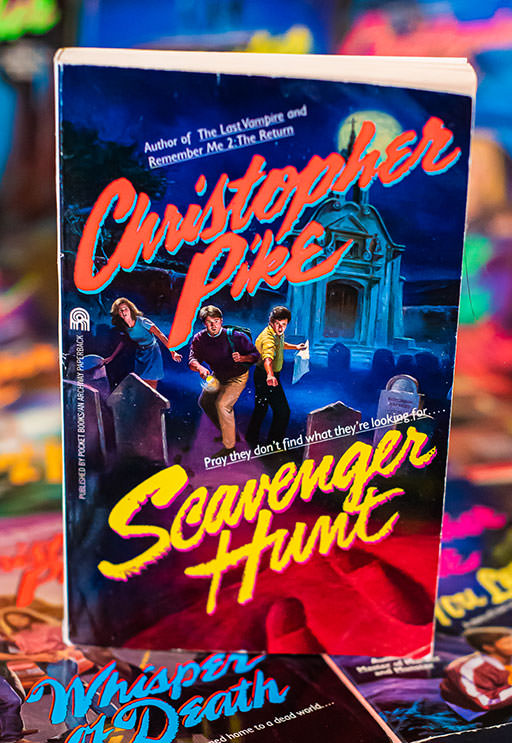 School is almost over. A secretive club on campus has organized a scavenger hunt for the entire senior class. In small groups, and with the help of cleverly planted clues, the kids are led throughout the city, and then deep into the nighttime desert. The sponsoring club has promised a wonderful prize for the first group to reach the goal of the hunt.
But for Carl Timmons, a troubled young man who has recently lost his best friend, the hunt will become a nightmare. Led astray by his love for a strangely beautiful girl, he will wander far from the others, and back into a haunted past, where the line between the living and the dead is blurred and broken.