Redwood Dick Wizard…He's got legs.
Author Nat Edwards (who masquerades as TC Parker) joins PikeCast hosts Cassie, Becca, and Cooper to tackle the wildest and strangest (and most unpublishable today) book in Pike's canon. A book with space vampires, sexually transmitted monsterism, and a shocking amount of murdered high schoolers. Join us to talk Monster.
THEY WERE NO LONGER HUMAN.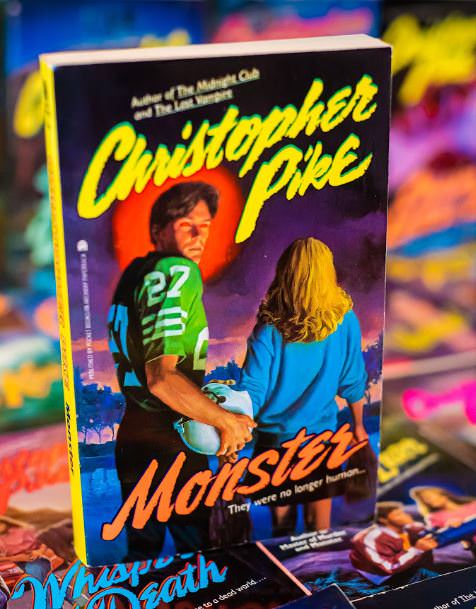 She said she killed them because they were monsters. Mary Blanc walked into the party with a loaded shotgun. In the blink of an eye she blew two people away. She wanted to kill more, but was stopped by her best friend, Angela Warner, and the police. The next day, when Angela visits Mary at the jail, she asks why she did it. Mary responds, "Because they were no longer human." Angela thinks she's crazy. At first.
Until she probes deeper into Mary's claims and discovers a horror so unimaginable that she thinks she is going crazy. She even gets to the point where she wonders if she should have let Mary keep on killing. While there was still time to stop the thing from spreading. The very old thing. The hungry thing.

Natalie Edwards, who masquerades as TC Parker, is a writer and researcher based in the fox-ravaged wilds of Leicestershire, where she lives with her partner and two extremely energetic children. A former copywriter and lecturer, she runs a cultural insight agency by day, dreams up horror and crime fiction at night and spends more time than is sensible thinking wistfully of indie bands from the mid-90s.