Filmmaker, screenwriter and podcaster Toni Cunningham joins Cassie, Becca, & Cooper on The Pikecast to discuss 1988's Last Act, a meandering and overstuffed murder mystery set on a literal set, and staged as a play. Cooper gets grumpy about the plot and Cassie reveals her distaste for milk and penchant for stealing pigs.
It was only a high school play—until death walked on stage…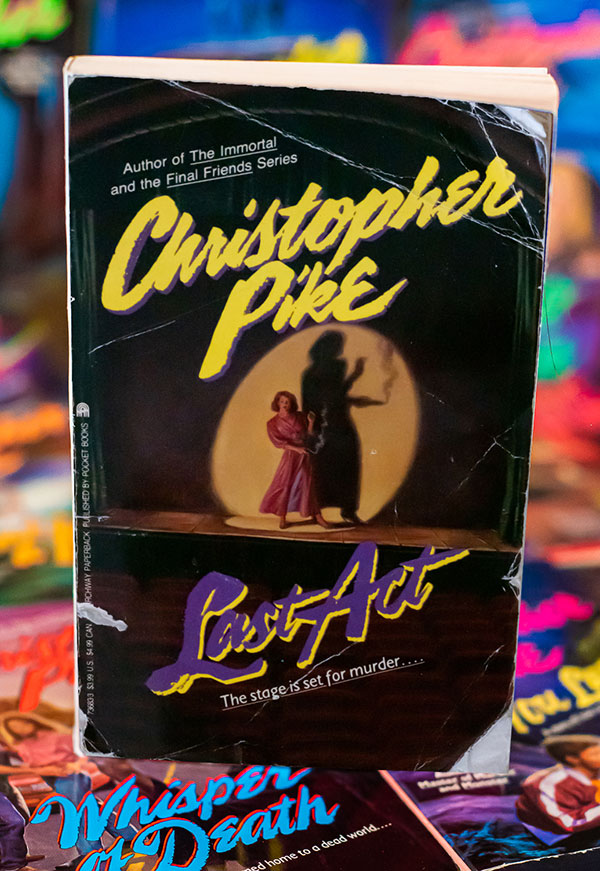 Melanie was the new girl in town, a little lonely, a little bored.
Then she auditioned for the school play and won the starring role. Suddenly she had a whole gang of exciting friends. But these friends shared something that Melanie did not know, something from the past. Something so terrible that none of them would ever talk about it.
Until after the play's opening night.
When the police came for the body, and for Melanie….

Sometimes it is OK to not be OK. That is the central theme in the work of screenwriter Toni Cunningham. She is currently working on her Masters Degree in Media Arts and Studies while chasing her dream of being a writer/director. Whether she is writing a dystopian science-fiction short or a coming-of-age feature, the goal of her work is to always let the reader know that "other" is perfect.